Translated from La Azotea by Rafael Guizado (1942)
Duration: 12 minutes
Genre: Romantic comedy one-act
Synopsis
Two city dwellers each go to the rooftop of a high-rise building to be alone. They awkwardly strike up a conversation expecting to merely tolerate one another. Instead they fall in love.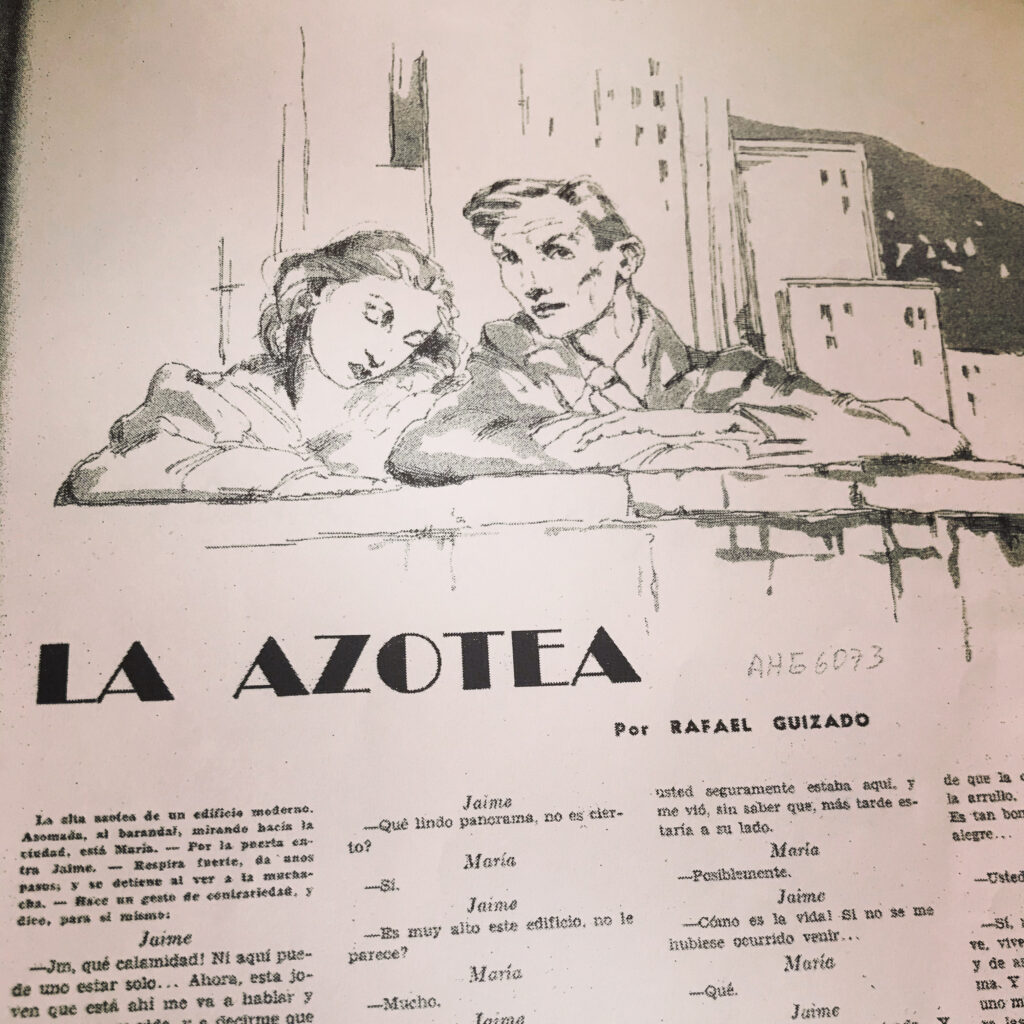 "she's like a mirror of oneself. If you are happy, look at the busy streets and people; and if you're sad, look at the grey rooftops and in them you will find a kinship with your sadness."

RAFAEL GUIZADO, La Azotea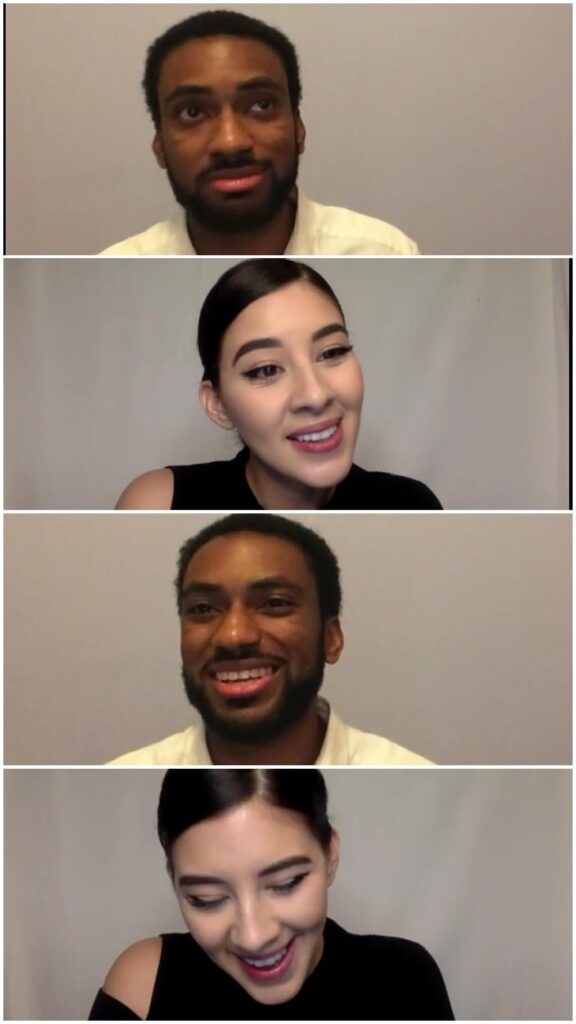 "Your grandfather's The Rooftop is genius, two souls with different visions at the beginning of the story, each with their illusions, their fantasies, a way of feeling, of thinking about the same city. For me it is a great lesson in not letting yourself be swallowed up by the populace."

EDUARDO ALFONSO BUELVAS BARRIOS, Narra Corta
Production History
The LAB LV, 10-Minute Play Project, online rehearsed reading May 14, 2020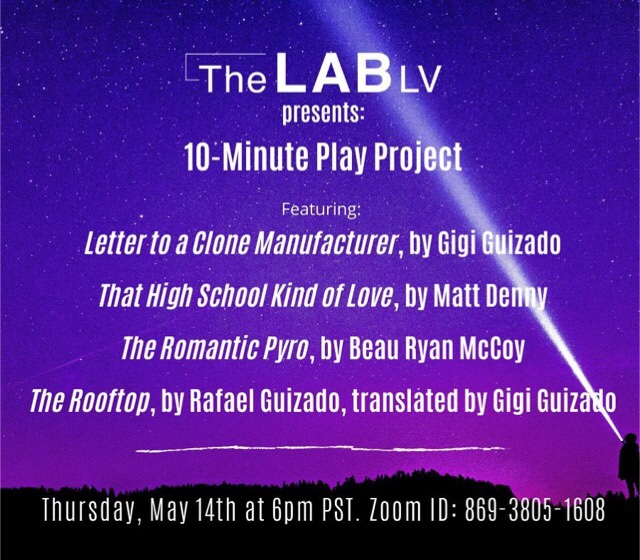 Publication
English:
Unpublished
Spanish:
Vida : Revista de Arte y Literatura (Bogota) Vol. 06, No. 47, Nov.-Dic. 1942, p. 17, 28 // Guizado, R. (January 01, 1942). La azotea. Vida : Revista De Arte Y Literatura (bogota), 6, 47, 17.