by Rafael Guizado (1940) translated by Gigi Guizado (2019)
Length: 89 pages, 1 hour 40 minutes with intermission
Genre: Comedy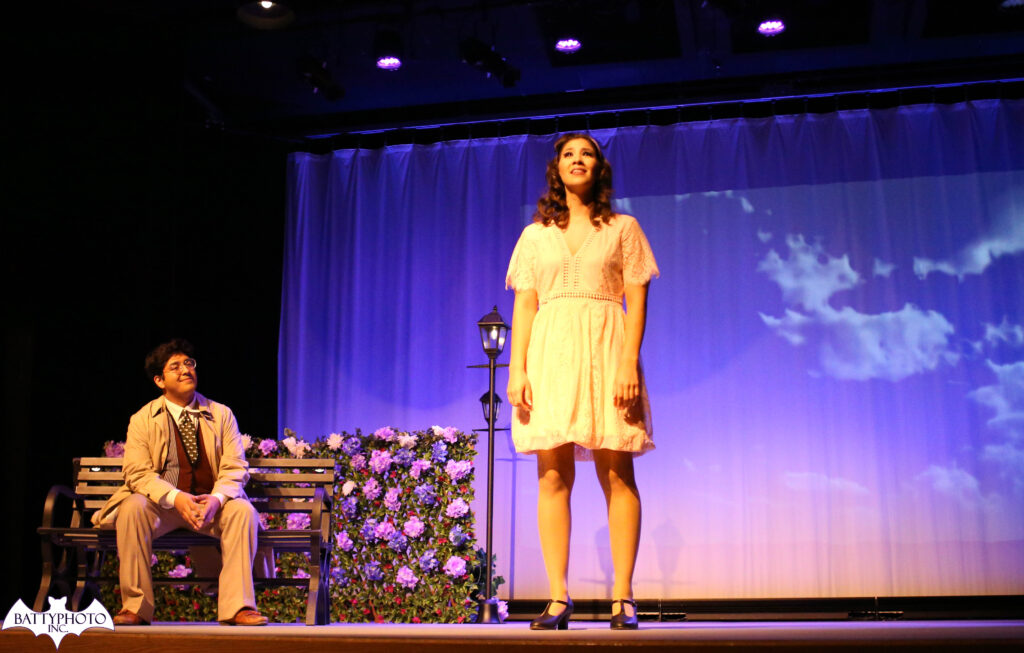 The state of love is like the state of grace: it demands an act of faith and a miracle of hope.

Rafael Guizado, COMPLEMENTO
Synopsis
Complemento eavesdrops on the lover's quarrel between Clara and Antonio in the park. His strong sense of duty to help others compels him to befriend the heartbroken Clara. But is he really a long lost friend, or just trying to take advantage of the situation?
Explaining that everyone is incomplete, and that he earned his name by being what others lack, Complemento offers to put Clara's concerns about her fiancé to rest; by helping her quell Antonio's delusions of becoming a great business tycoon, which threaten their amorous future together.
All it will cost is a small sum of money and lodging him in her parents' home under a false identity. Despite the mysterious web Complemento weaves in establishing his connection with Clara, she accepts the unprecedented terms of his offer. Whether through earthly conniving or heavenly intervention, we'll never know…but Complemento manages to get away with it and keep his promises.
Production History
Complemento first aired as a radio play on Colombia's La Radiodifusora Nacional on Sunday, August 11, 1940. This was followed by its stage debut at Teatro Colón, performed by la Compañía Nacional de Teatro, Sept 1943. The piece was regarded as an important national literary work and enduring classic, as evidenced by it being re-recorded and broadcast in 1957, republished in 1973 as part of the Colombian Institute of Culture Ministry of National Education collection, and included in the 2011 Señal Memoria audio release "El Retablo de las Maravillas: Homenaje al Radioteatro, 1945 – 1965".
Critical Response
"With the rise of radio broadcasting every day, the theater in Colombia has found a stimulus even more effective than it is unexpected. The difficulties of staging the works, the lack of theatrical companies, the public's distrust of the native production have ceased to be obstacles as soon as the successful and diligent direction of the National Radio took on the initiative to form a stage group and present a play to their listeners weekly."

Jorge Zalamea, El Tiempo, August 11, 1940
"Complemento is an accessible, melodious, beautiful, spiritual, fine work
presented at the Colón by the National Theatre Company."

El Tiempo, Sept 1943
"We consider Complemento, presented by the national theatre, to be a first class event, worthy of the highest accolades."

El Siglo, Sept 1943
"Complemento makes you think of the technique of "The Apollo of Bellac", which it has surpassed, although it seems hyperbolic to say so."

L.E. Nieto Caballero, Sept 1943
"The national theatre company is at such an artistic level that it would not be discredited – keeping all the proportions – in comparison to the foreign spectacles of its nature that have visited us"

Dario Achury Valenzuela, El Espectator, Sept 1943
"All of the actors of the National Theatre Company are true actors. They are a harmonious combination, well organized and with full command of the stage."


El Liberal, Sept 1943
My English translation had a staged reading in Out of the Wings Festival 2019, at Omnibus Theatre, London, UK.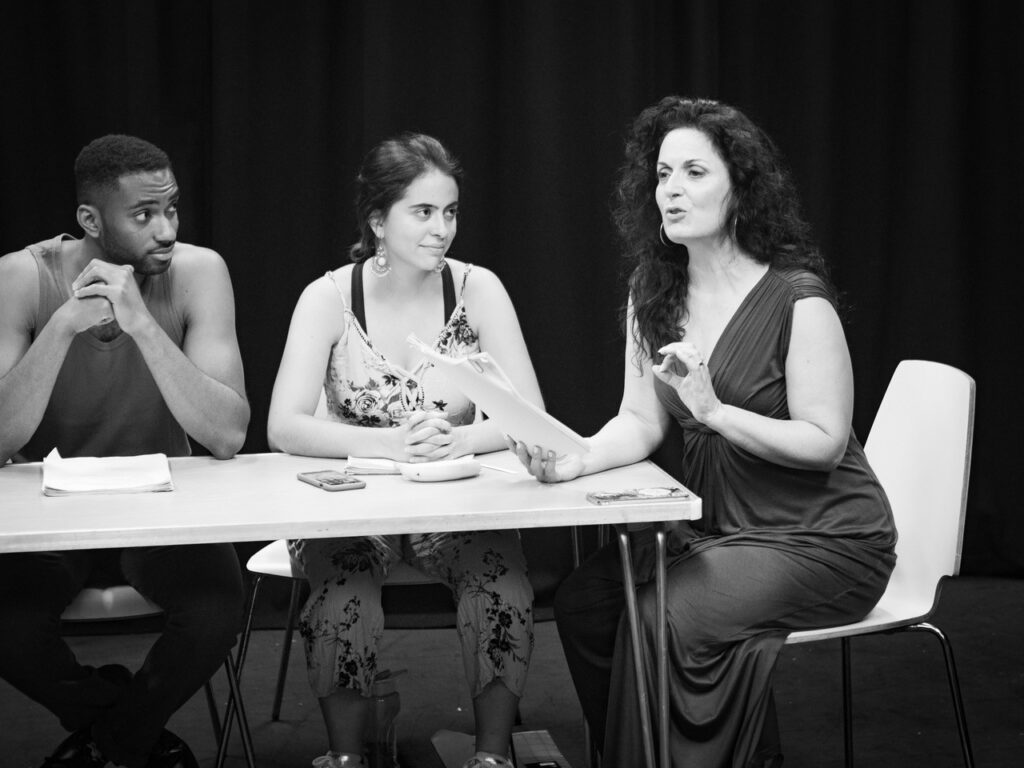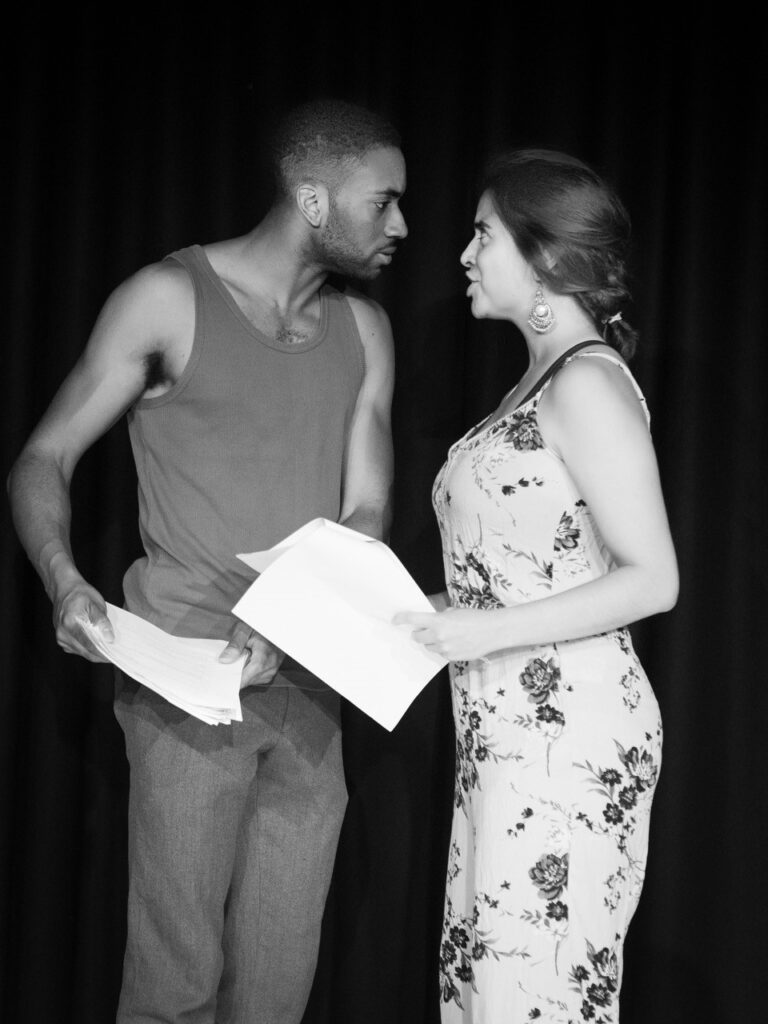 You fuel the disgust I inspire.

Rafael Guizado, COMPLEMENTO
Audience Response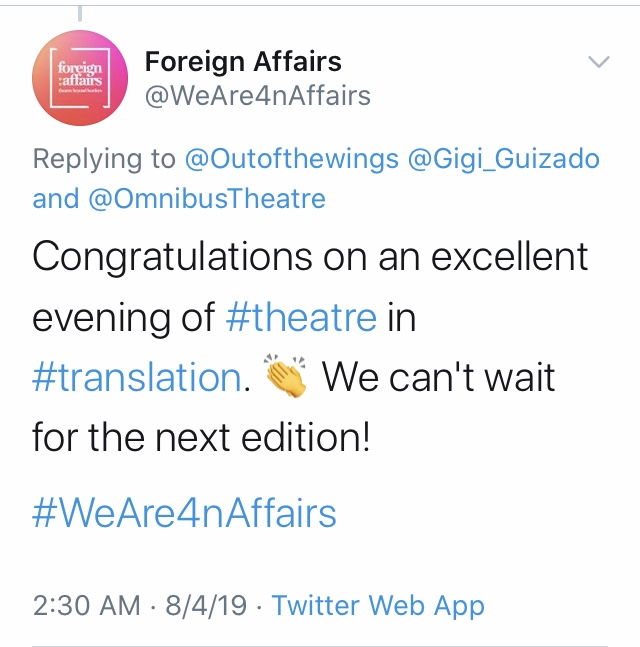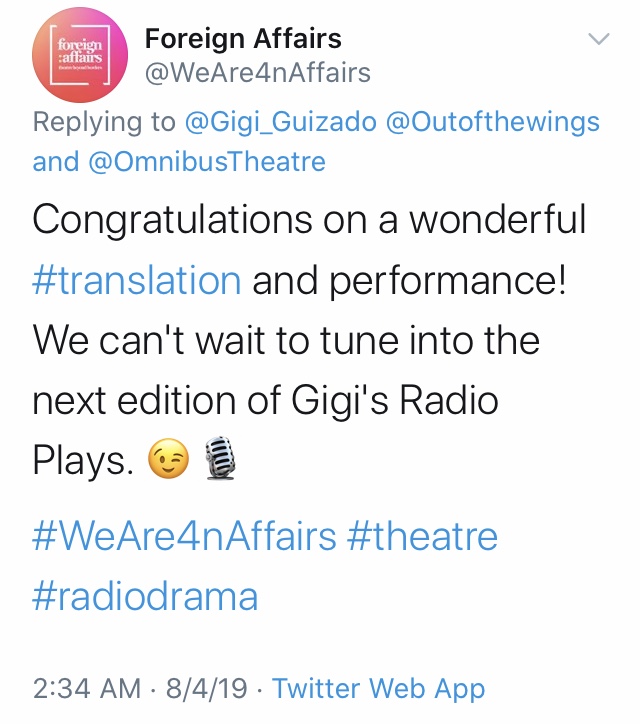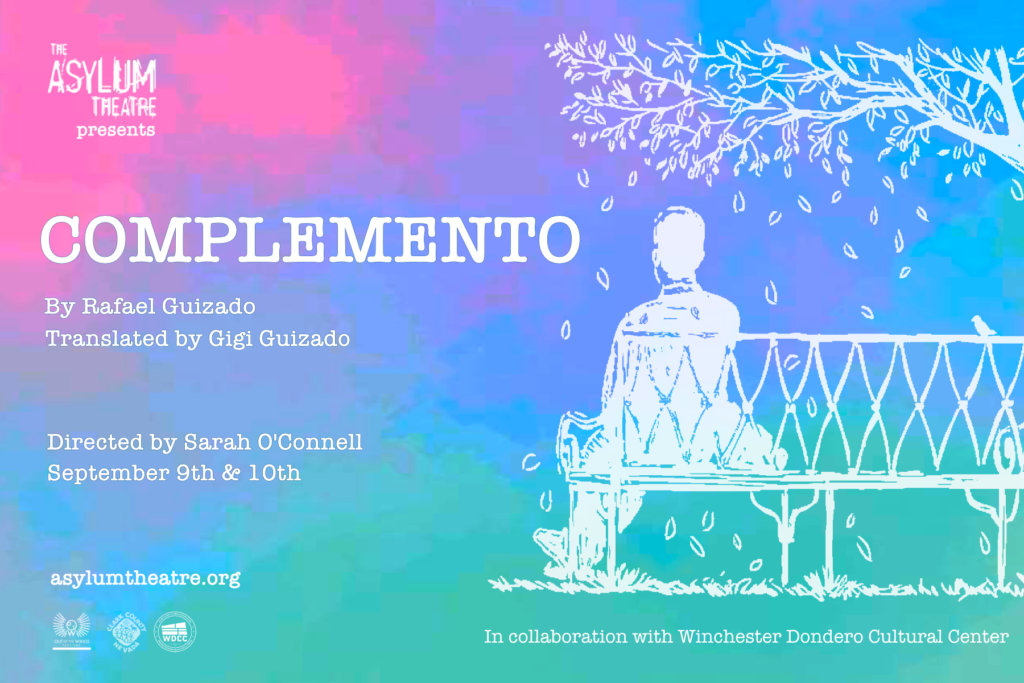 The premiere production of COMPLEMENTO in translation opened September 9, 2022 at the Winchester Dondero Cultural Center Theater in Las Vegas, NV, produced by The Asylum Theatre.
The cast and creative team were as follows:
COMPLEMENTO Jacob Sidhom
CLARA Diana Martinez
ANTONIO Angel Mendoza
ALICIA Jessie Johnson
ELVIRA Jackie Lakoudis
BLANCA Graciela Strahan
JOAQUIN Jose Anthony
DIRECTOR Sarah O'Connell
COSTUME DESIGN Sean Stuart
SET DESIGN Jay Nagle
SOUND and LIGHTING DESIGN Rebecca Sass
Do you like red roses? When I get home on Monday, I'll send you a thousand bouquets, so every one of the petals on each rose repeats the message that is now trembling on my lips.

Rafael Guizado, COMPLEMENTO
Publications
English:
Excerpt published on Another Chicago Magazine, May 2021
Spanish:
Bogotá. Revista de las Indias, NQ 19, T. 6. Julio 1940.
Complemento ; Sonata en la playa
Volume 113 of Biblioteca colombiana de cultura: Colección popular,
Instituto Colombiano de Cultura, 1973