Translated from Scherzo (Diálogo de la Estatua) by Rafael Guizado (1948)
Duration: 21 minutes
Genre: Serio-comic one-act
Synopsis
The spirit of a late head of state, The Man, looks forward to resting in peace, only to find that he's trapped inside his memorial statue and forced to hear what visitors truly think of him. The harshest criticism comes from the ground he stands on. The Man's sensual and sassy companion, The Earth, goads him into a dialogue examining the reality and consequences of his legacy.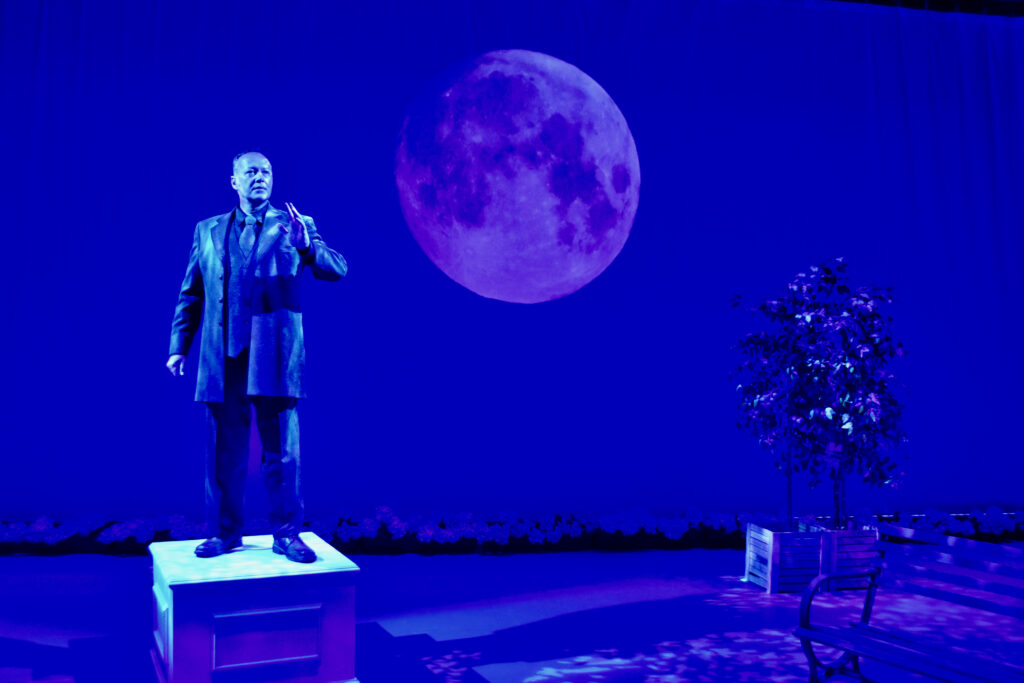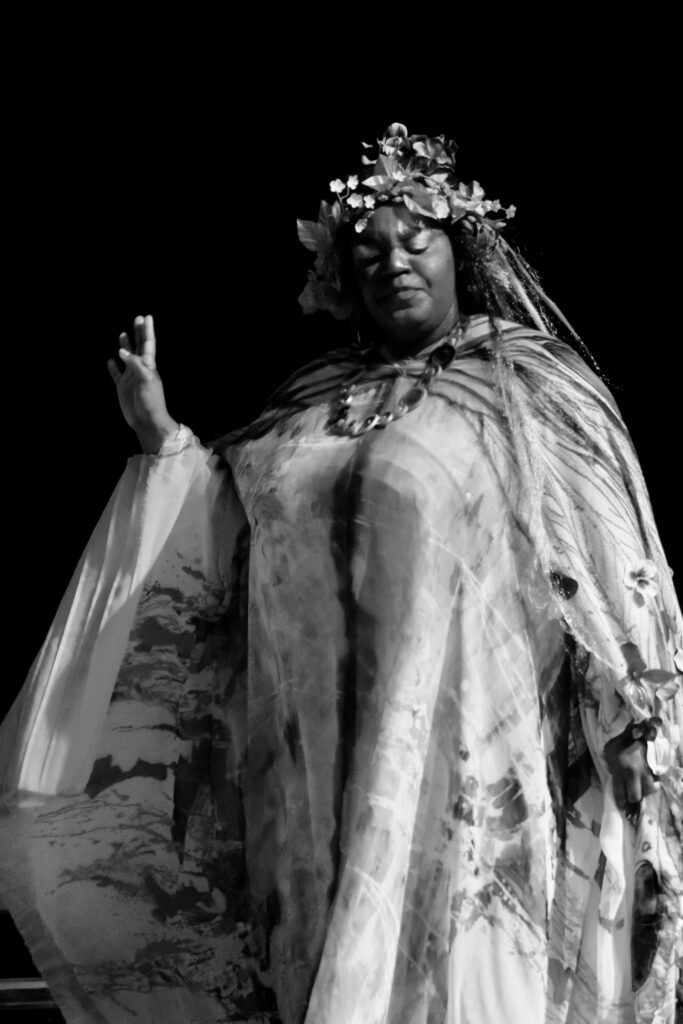 "full of humor and grace, not without sarcasm, full of successes in the composition and style, permeating to the last page of a bitter and at the same time cheerful vision of the Colombian political world. Guizado, as we know, is one of the few major playwrights there are in Colombia. "

Semana, Espejos Politicos 30
Production History
The translation, as included in my adaptation of Rafael Guizado's one-act plays Symphony for Six Actors, had a staged reading at Cervantes Theatre, London, in Out of the Wings Festival 2017, directed by Kate O'Connor.
The first production was in Las Vegas, by The Asylum Theatre, in partnership with Out of the Wings, Winchester Dondero Cultural Center, and Nevada Chamber Orchestra, in June 2021. It was directed by Sarah O'Connell, and produced by Sarah O'Connell, Irma Varela, and Ralph Stalter, Jr.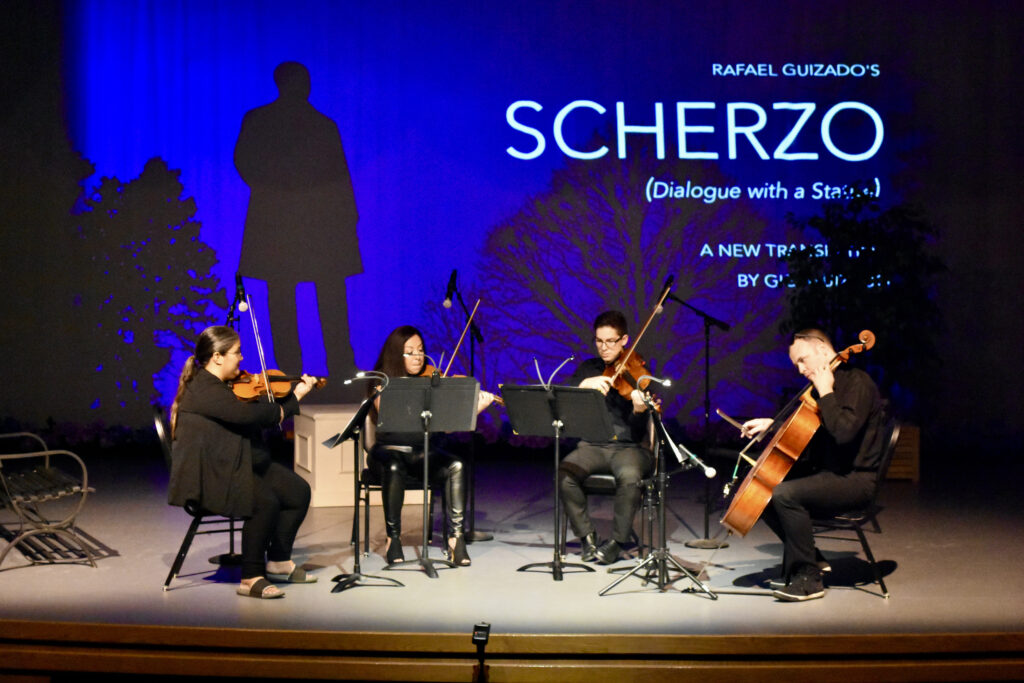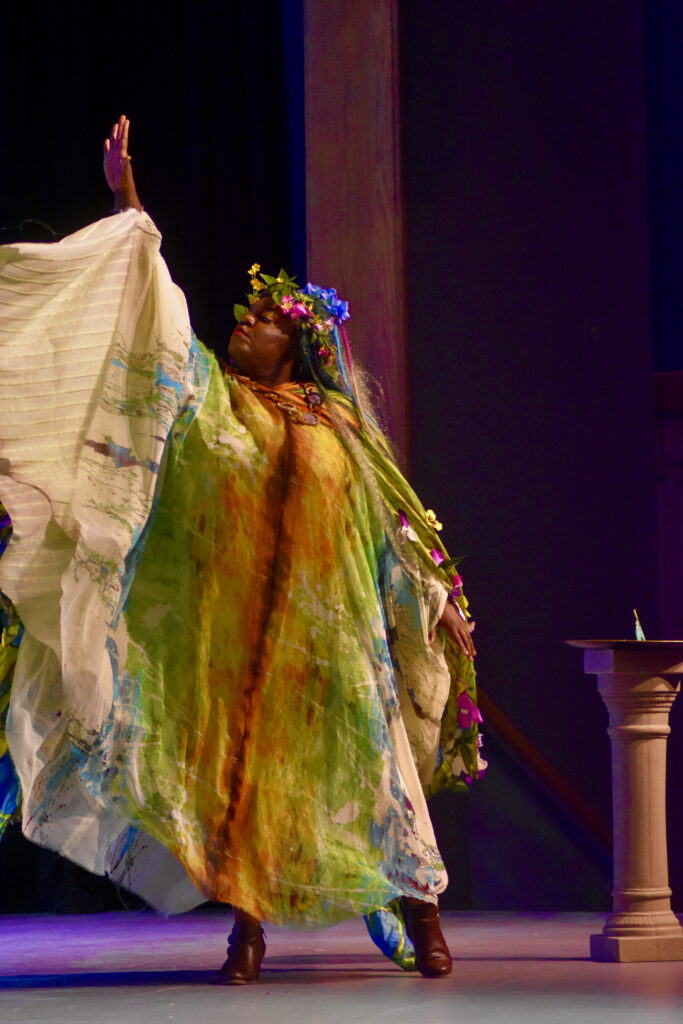 The love of power excludes other loves.

Rafael Guizado, Scherzo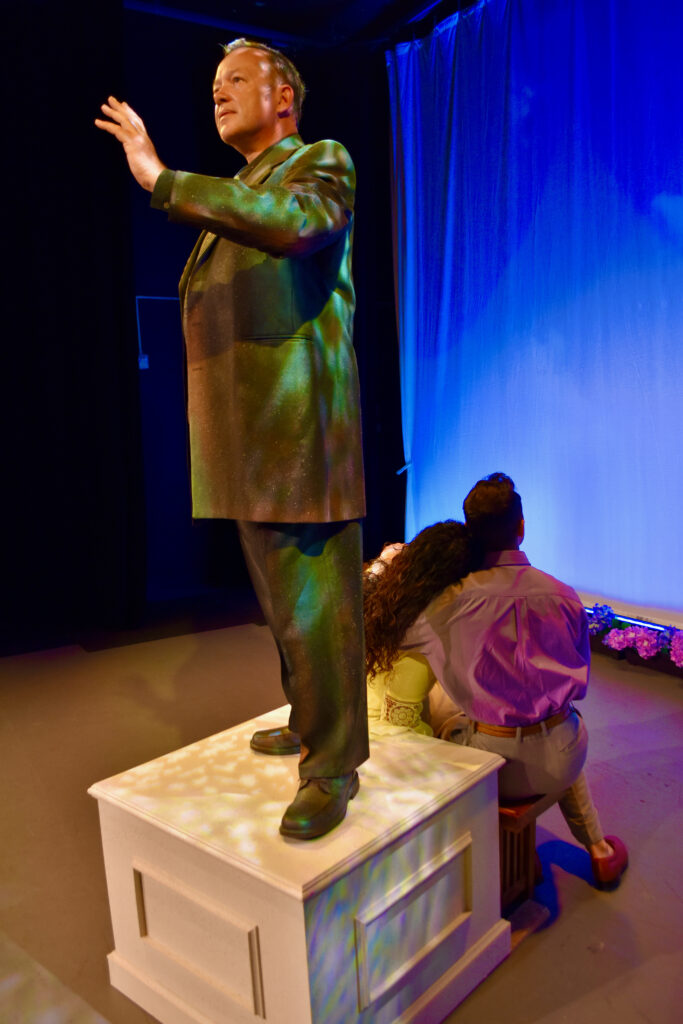 "SCHERZO is an excellent play to teach the principles of script analysis with."

Sarah O'Connell, University of Nevada Las Vegas Adjunct Faculty
Publications
English:
Excerpt published on Asymptote Journal, October 2021
Spanish:
Guizado, R. (1949). Renuncia ministerial: Cuentos políticos. Bogotá: Editorial MinervaGuizado, R. (1948). – Out of Print
Scherzo: (diálogo de la estatua). Revista de las Indias, N9 101, T. 32. (Enero-Feb.) – Out of Print
Audio excerpt published on Asymptote Journal, October 2021
Awards
In 2021, The Asylum Theatre production was nominated for nine Broadway World Las Vegas Awards including Best Play.
Streaming
The Winchester Dondero Cultural Center has made free streaming of the show accessible through their Facebook page.