Genre: Drama, One-woman show
Translated from La Terapeuta by Gabriela Yepes
Length: 70 minutes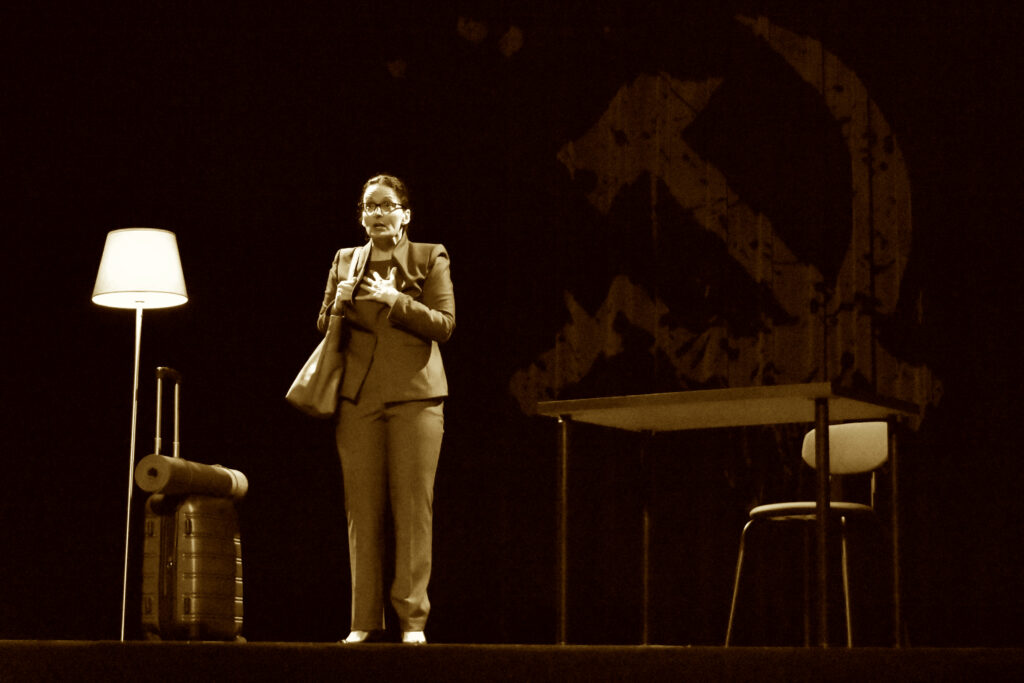 Synopsis
How do you look the enemy in the eye?
A human rights lawyer, accustomed to solving unwanted cases, receives an unusual proposal—to organize a yoga workshop for the leaders of Peru's most notorious terrorist groups—The Shining Path (Sendero Luminoso) and MRTA (Movimiento Revolucionario Tupac Amaru). The men are serving life sentences in a maximum-security prison since their arrest in early 90s. Abimael Guzmán, Shining Path's leader, is one of them.
All prisoners have the right to rehabilitation. But how do you teach wellness skills to the perpetrators of the bloodiest civil conflict in contemporary Peruvian history? Can those responsible for such suffering be changed? To address these questions, the therapist confronts a group of now aged, fragile looking men, who remain invisible on stage. The shear act of standing there, with the audience as witness, strengthens her resolve to confront her own family history. The Therapist is above all a settling of accounts with past demons. The play takes us back in time through our protagonist's early years, marked by abandonment, and solitude. A time when violence stalked the country, as well as home.
Production History
The original Spanish (Peru) version premiered on August 30, 2019 at the Teatro de la Alianza Francesa de Miraflores in Lima, Perú. It was produced by Sala de Parto/Teatro La Plaza.
The English (American) translation was given a staged reading by Out of the Wings Festival 2021 at Omnibus Theatre, in London, UK.
The Asylum Theatre produced the English (American) translation which premiered in Las Vegas, USA on June 24, 2023 and toured to Barons Court Theatre in London, UK.
Publications
The English translation is published by Inti Press.
Awards
Premio Luces 2019 Best Peruvian Play: "La Terapeuta" de Gabriela Yepes (Teatro de la Alianza Francesa)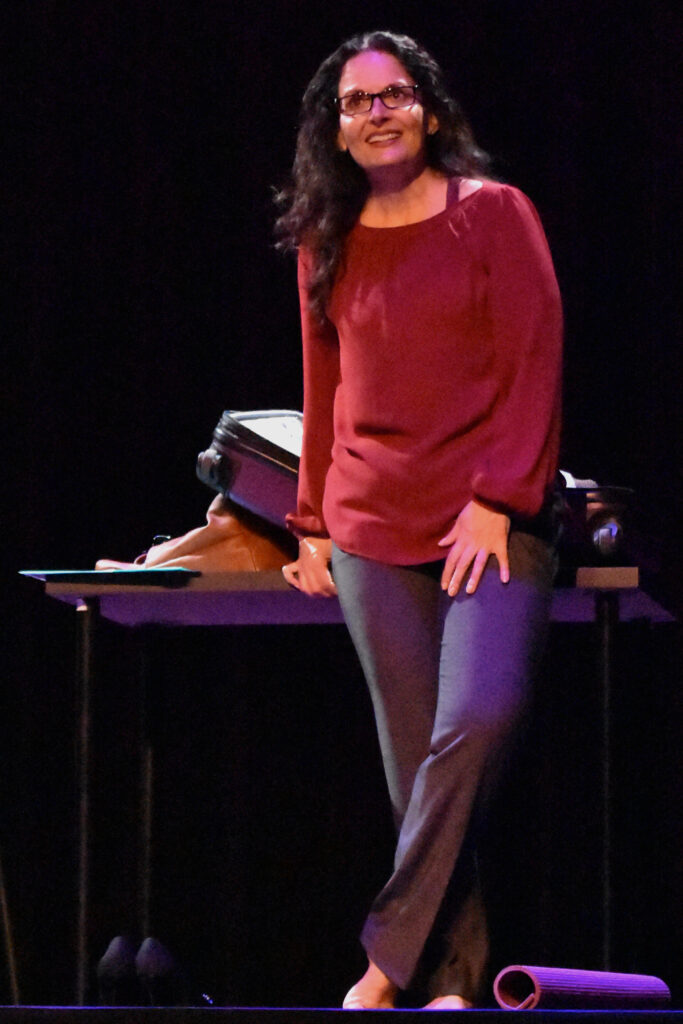 Critical Response
"Gabriela Yepes' brilliant play, The Therapist, is presented in a riveting production at Barons Court Theatre. Gigi Guizado, who is also the play's English translator, gives a spell-bind performance as the play's central character, the Therapist."

Jane Darcy, The Reviews Hub – London, July 6, 2023
"let's hear it for small London theatres and their intimate treasures…a more engrossing evening than most mainstream London theatres."

Daniel Nelson, eventslondon.org – 6 July, 2023
"a journey through the most intense and real corners of existence. It summons us to be immersed in emotions from which the speed and intensity of today's life rather seem to protect us, but which, by distancing ourselves from ourselves, leaves us devoid of tools to deal with pain. A pain that is not only an undeniable part of our life, but precisely what makes us human."

Paula Escribens,
«Algunas ideas luego de ver La Terapeuta». Blog de la Sociedad Peruana de Psicoanálisis. 8 de octubre, 2019.
Audience Response
"This was a beautifully acted production. Gigi Guizado played the part brilliantly, telling a difficult story in a profound and comprehensive way. Bravo!"

Anonymous, Central Tickets Member Feedback