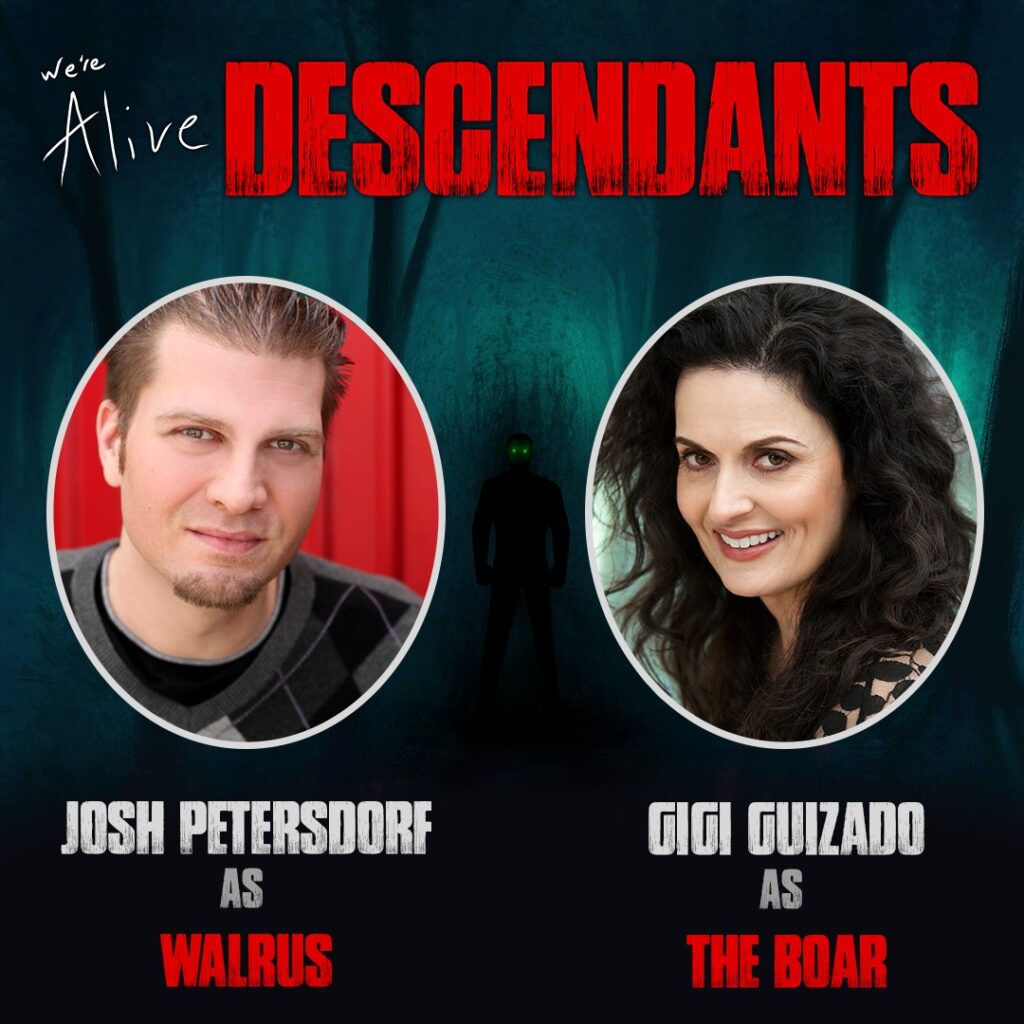 You may know me for translating classic 1940's radio plays from Spanish (Colombia) into English. But did you know I also perform in a modern day audio drama? I couldn't be more honored and excited to join Kc Wayland, Wayland Productions, Rusty Quill, and the amazing cast of We're Alive: Descendants! This much anticipated new season of We're Alive premieres April 5th on all podcast platforms.
Only one more day until the premiere of We're Alive: Descendants! Catch the first chapter "The Walls Between Us" Parts 1 and 2 at 7AM PST!
Josh Petersdorf is Walrus. As The Boar's right-hand man, Walrus keeps order by any means necessary. His imposing form conceals a clever charisma, and his love for cracking skulls is second only to his fondness of competition. Find Josh on Twitter @CrankyJ
Tune in for vivid and dark descriptions of the apocalyptic landscape, the creatures that inhabit it, and the close bonds formed among the main characters. The characters reveal their hardships, fears, and hopes for survival in this emotional drama.

Mashable
Gigi Guizado is The Boar. She rules a far-off city-state with an iron fist, enforcing her will over thousands of people. When wandering alone, travelers take heed: Don't mess with The Boar. Gigi can be found on Instagram @gigiguizado on Twitter @Gigi_Guizado and on Facebook @gigiguizado
New to We're Alive and need a primer? Catch the featurette, being released after Chapter 1 tomorrow, for the events leading up to Descendants.
Happy listening!