"Do you like red roses? When I get home on Monday, I'll send you a thousand bouquets, so every one of the petals on each rose repeats the message that is now trembling on my lips." – Rafael Guizado, Complemento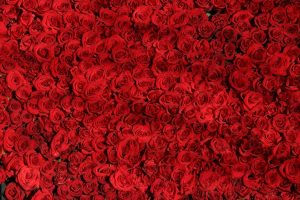 Every so often, as I'm translating, I come across a passage that truly impresses me. The passion of that one reminded me of Pablo Neruda.
Another delicious turn of phrase…
"The man is pious for evil, and offers no shelter against mischief." – Rafael Guizado, Complemento
I'm relishing using three of my favorite old, worn, hand me down books for this translation; my mother's Follett Spanish Dictionary (1950) complete with the period American slang phrases she wrote in the end pages to entertain herself as a schoolgirl; Complemento (1940) by my grandfather, Rafael Guizado, published by the Colombian Institute of Culture in 1973 as part of a series from the Ministry of National Education; and my great-grandfather's Webster's Unabridged Dictionary (1881) which he purchased at the time for $12.00 and signed the end pages in Spencerian script.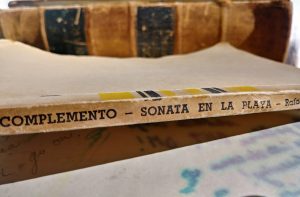 I'm excited to complete this translation soon and share it with you all!