"Everything about you is delicate, like fine things, like deep dreams." – Rafael Guizado, Nocturne (Lullaby), Symphony for Six Actors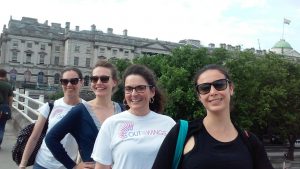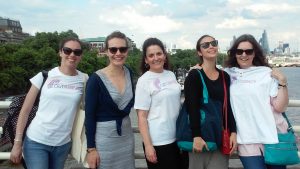 My trip to London for Out of the Wings 2017 flew by like a magical dream. It started by uniting with my friends for a moving and cathartic production of Juan Radrigán's MAD MAN SAD WOMAN at The Space, a beautiful Scottish Presbyterian church converted into a theatre venue. Out of the Wings founder, Catherine Boyle, translated the contemporary Chilean drama about marginalization and overcoming the most dire of circumstances to find love and closure. Cristóbal Pizarro of Out of the Wings and Interdram wore multiple hats as Stage Manager, Assistant Director to Sue Dunderdale, and Producer of this Head For Heights production. It was a gem! Kudos to The Space for reducing their carbon footprint with reusable tickets.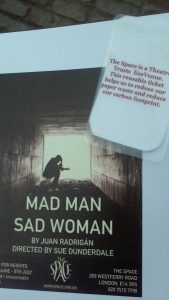 The following days were spent immersed in theatre…taking classes in monologue preparation, on camera auditioning, and performing poetry at The Actors Centre by day and delighting to Out of the Wings staged readings at the Cervantes Theatre by night. It was fascinating to see scripts and playwrights I'd been introduced to through our monthly workshops come alive onstage. Not to mention interacting in person with the friends and colleagues I usually collaborate with electronically! Kate Eaton, of Out of the Wings and Scarlet Theatre, helped me find my way through the London underground and was my charming hostess, companion and tour guide in between rehearsals and performances of her own translation of DOUBLE PANIC by absurdist Cuban playwright Virgilio Piñera and Sophie Stevens' translation of the hearthbreaking Uruguayan family drama READY OR NOT by Estela Golovchenko.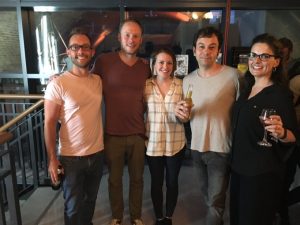 A highlight was narrating CUZCO by Spanish author Víctor Sánchez Rodríguez, translated and directed by William Gregory, and brilliantly performed by Denise Hoey and Richard Glaves. Uniquely, this black comedy about a couple taking a vacation to Peru to save their relationship, had it's debut in translation with Out of the Wings ahead of its premiere in Spain this Fall. It just goes to show how cutting edge William Gregory is in seeking out new work from exciting young playwrights.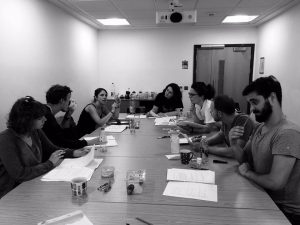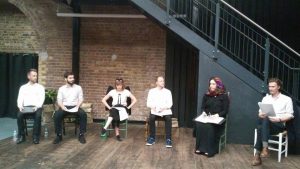 The dreamiest part of the adventure was seeing my translation and adaptation of my grandfather Rafael Guizado's scripts Sonata en Playa, Canción de Cuna, Scherzo (Diálogo de la Estatua), and Allegro come to life as SYMPHONY FOR SIX ACTORS. Unexpectedly, the direct and indirect references to Marilyn Monroe in both the opening night play, THE REAL MOTHER OF MARILYN MONROE by Armando Nascimento Rosa, translated by Suzanah Finzi, and SYMPHONY FOR SIX ACTORS by Rafael Guizado, provided the perfect bookends to the festival. SYMPHONY director Kate O'Connor and actors Alex G. Vincent, William Gregory, Richard Glaves, Cristóbal Pizarro, Lanna Joffrey, and Edd Franklin did a stellar job! Their varied international accents highlighted the universality of the themes, their humor tickled the audience, and the artful direction and portrayals brought the distinct world of Guizado's writing to life. One of the first questions I was asked when the lights came up was, "Is the script available for purchase?" Though the original Spanish texts were published 1945-1959 and can be found in libraries such as University of Texas at Austin Benson Collection, the English translation is not available yet. Publication is a goal to look forward to.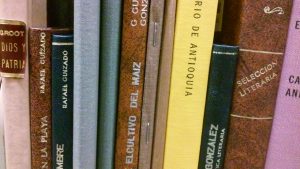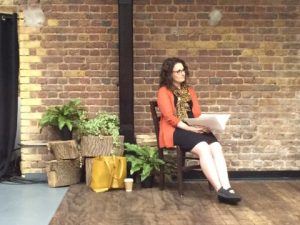 "I'm afraid any strange sound or abrupt change in the wind's direction could wake me from this dream. And where will I look then? What will be reality?" – Rafael Guizado, Allegro, Symphony for Six Actors