In between the final 2016 Presidential Debate and Election Day, a piece of political theatre was revived in Las Vegas. It was an original work, by Colombian author Rafael Guizado, first published in 1948, which I recently translated into English. The venue was Art Square Theatre, a well-known black box in the Arts District, at the center of First Friday Las Vegas, a monthly arts festival which had Suffrage as its theme.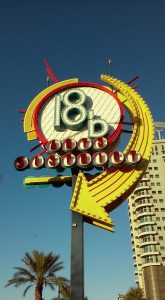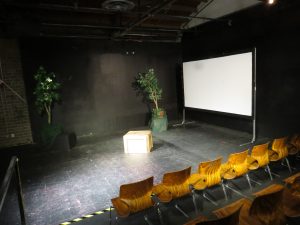 There were three performances in one evening. The audiences were a mixture of theatregoers who frequent Cockroach Theatre Company's monthly 2 Dollar Ten Minutes presentations, others who came out specifically to support our production, and First Friday attendees who happened upon the theater as they traversed the many surrounding art studios.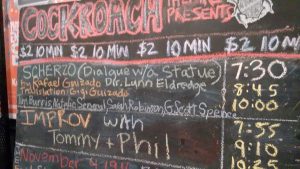 Here is what I learned from the experience.
Many find SCHERZO difficult to pronounce.


Though the meaning of the word SCHERZO is lesser known and its relevance as the title of the play is not apparent at first, the audiences were perfectly in tune with the playful, sportive mood of the piece.
The humor of the sarcasm and irony in the script are more palpable in live performance than on paper. Audiences didn't miss an opportunity to chuckle at the banter, argument, and opposing views presented.
Social commentary was welcome despite an inundation of negative political ads. In the final run up to the election, there was such a bombardment of negative campaigning that I began to question how well the play would be received. Early on, I'd added masks of Hillary Clinton and Donald Trump as props for Politician 1 and Politician 2. But during final rehearsals the director and I questioned whether or not to go through with using them. Thankfully we did, and it proved to be one of the biggest laughs of the evening.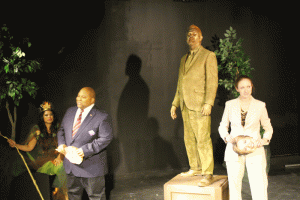 The environmental theme of the play and having The Earth as a main character made as much of an impression as the political theme and characters. Another production for an Earth Day celebration may be in order.
It is viable to have the lead actor portray The Man in his statue by standing still on stage for the entire length of the play. One of the challenges of staging SCHERZO is deciding how to depict the bronze statue that is the main character. Having originated as a radio play, and later as a novel, I've found no stage directions to shed light on this. Nonetheless, the director, lead actor and I all agreed we'd like to try it this way, and it worked. Timothy Burris, in addition to being a fine actor, is also the Mannequin Challenge champion!