Nocturne (Lullaby)(2017) -translated and adapted from Canción de Cuna (1945) by Rafael Guizado
Duration: 12 minutes
Genre: Serio-comic one-act

The original independent monologue in which a new father is overwhelmed by the love, responsibility, beauty, pressure, confusion and joy of fatherhood while he tucks his daughter into bed, has been adapted into a trio. An office worker, a soldier, and a musician, all working late into the night, alternate thinking out loud about the challenges universal to this heartfelt phase of life.
Photo credit: Shamith Dilan Photography
Top to bottom: Jose Anthony as Employee, Oliver Jones as Musician, Tavius Cortez as Soldier.
Production History
2018 Directed by Gigi Guizado at The Lab LV as one episode of RE:late(D)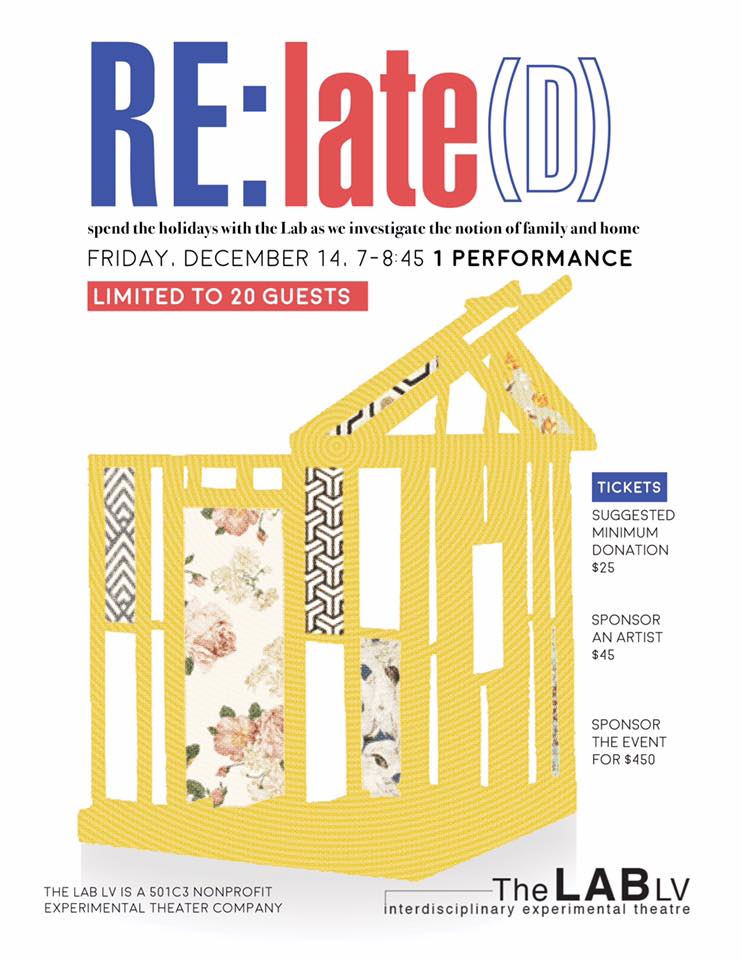 2017 Directed by Kate O'Connor as the second movement of Symphony for Six Actors, at Out of The Wings Festival of Play Readings, London U.K. https://ootwfestival.com/symphony-for-six-actors/

Availability
English: Unpublished. Available adapted as Nocturne (Lullaby). Available unadapted as Lullaby. Available as part of the full length, adapted collection of one-acts Symphony for Six Actors.
Spanish: Published. Guizado, R. (1945). Cancion de Cuna. Bogotá. Rev. de las Indias, N9 83, T. 26. Nov. 1945.
Available as part of the full length collection of short stories Cinco Veces Amor. Bogotá. Edit. Iqueima. Libreria Suramérica. 1948
Critical Response
The stories of Rafael Guizado, an excellent playwright and accomplished storyteller, also appear in 1948 with much success – Cinco Veces Amor followed almost immediately by Renuncia Ministerial (1949)


Ensayo de un Diccionario de la Literatura Colombiana por Nestor Madrid-Malo (1967) http://publicaciones.banrepcultural.org/index.php/boletin_cultural/article/viewFile/4443/4669
Rafael Guizado, an excellent playwright turns to storytelling with much success, collected in Cinco Veces Amor and Renuncia Ministerial, two series of stories where the everydayness of love and the sterility of political pettiness are the keys which bring us together.


Madrid Malo, N. (2015). Breve noticia sobre el cuento en Colombia. Boletín Cultural y Bibliográfico, 11(10), 108-120. Recuperado de http://publicaciones.banrepcultural.org/index.php/boletin_cultural/article/view/3951/4122